I am not a Black Friday kind of shopper. I like my sleep. I love my family and friends, but there is nothing I need to buy for them that I can only get at 4am from ________. (You fill in the blank with whatever store is having a crazy sale.)
However, I
{love}
Cyber Monday. I can shop from the comfort of my couch in my pajamas. All day. Except when I'm teaching, of course! :) Good thing Teachers Pay Teachers is having a GINORMOUS Cyber Monday AND Tuesday sale!
I will have everything in my store marked down 20% and then TpT will take 10 off which somehow makes it ... 28% off. Don't ask me about the math. I teach literacy. All day. Make sure you include the code CMT12 when you are checking out!!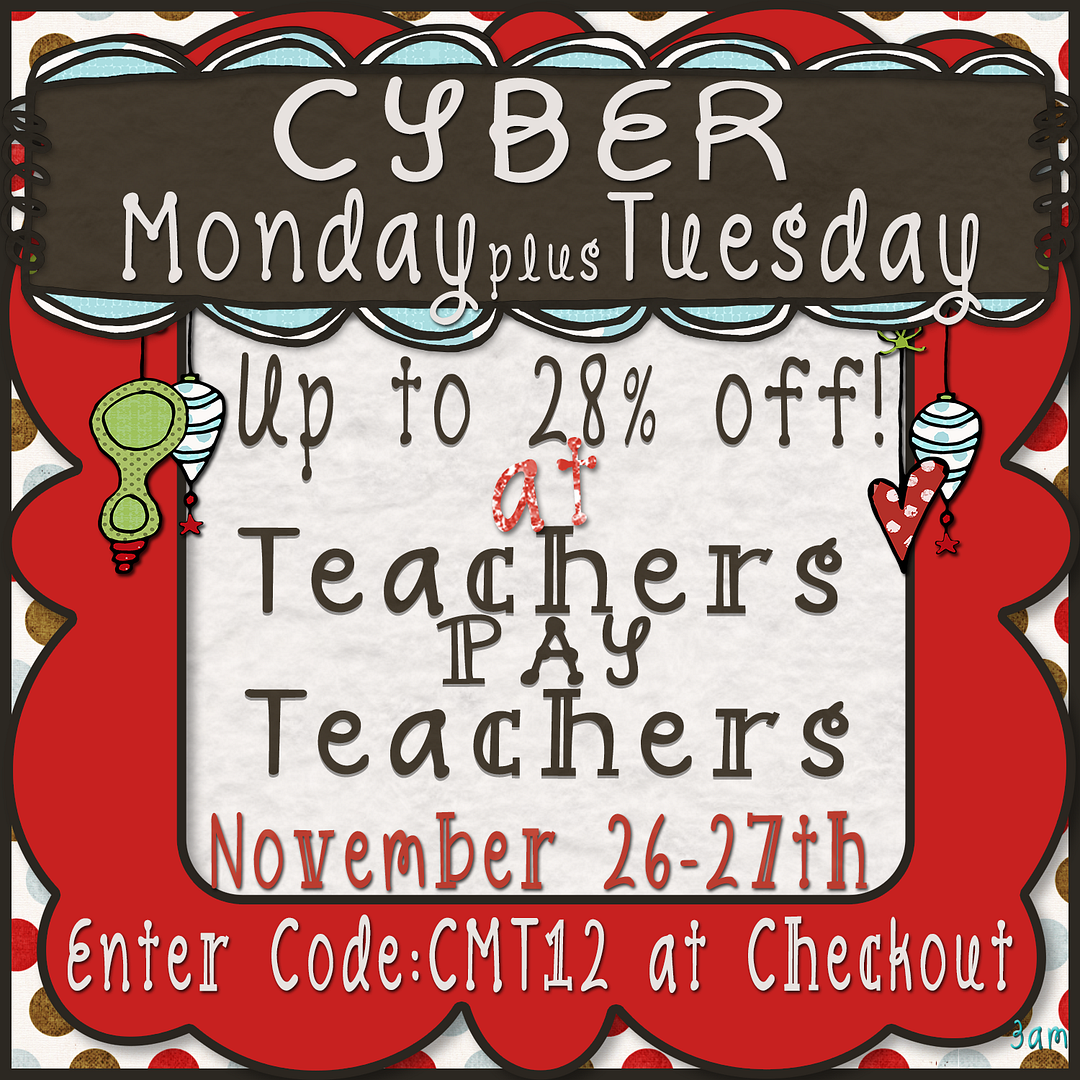 Click Me!
A few highlights: (click on each picture to take a peek)
Verbs, Verbs and More Verbs!
*brand new*
I took a break from revising to create this packet. It covers a (short) review on action verbs and introduces students to past, present and future tense verbs. Lots of anchor charts, sorts, a mini-book project and (of course) a poetry connection! Everything ties in perfectly to 2nd and 3rd grade CCSS.
Getting Creative with Common and Proper Nouns
My kids LOVED this unit! They are still asking for the Common-Proper Memory Match Up game during our Skills Block and they love reading the "Selfish" poem during Read to Someone.
Is It Singular or Plural?
My latest *updated and revised* unit.
I've really enjoyed going back and revamping some of my earliest units. Make sure that if you've purchased this in the past, that you go back and re-download the new version!
My awesome friend Michelle,
the 3am Teacher
, is hosting a linky party for the sale. Make sure you click through and check out my TpT peeps who are also participating in the sale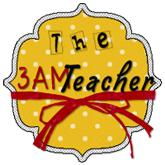 My wish list is piling up fast. I'm trying to figure out how I'm going to explain it to my husband. Any ideas? :)