This has been such a fun week!
50+ followers, my Blogger in draft is
finally
working, I got a new computer (thanks to my school system) and an impromptu trip to the beach! Well, the beach trip is almost underway. Only 3,000 more loads of laundry and I can pack.
(Do you hate laundry as much as I do in the summer? Blech.)
I'm linking up tonight with
Runde's Room
to talk about my FaVoRiTe BoOkS! :) Yay!!
Childhood Favorites:
I think my parents read this about 1,000,000 times.




Anything Ramona...
You know you're *old* if your copy looked like mine! :)




and my absolute favorite...
I could read this 1,000,000 times.
Classroom Favorites:
It should probably go without saying that Charlotte's Web is one my favorites here as well. I'd also have to add to the list:
Hilarious.








The kids and I both cry.
Professional Favorites:
After this summer's book club, you know this is going on the list...
Next up...
Finally...
A fantastic Writer's Workshop resource
I don't have any kids yet, so I'm going to "skip" that section. :) I do, however, have a few guilty-pleasure favorites!
Any kind of mystery/thriller book is awesome, but especially these two authors:
Love this guy!
Him too! :)
I hope you'll go to Runde's Room and link up. I love finding new reads - especially this time of year!!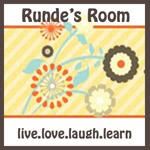 PS - I'm pretty sure when I come back from the beach I'm going to do something that sounds like "shmive-away." And I'm pretty sure you're going to like it!! Get ready!!!